Gatineau Dating Site - Meet & Chat Singles in Canada - Vietnam Dating
These are Vietnamese women and single men who recently logged in or registered at this Vietnam dating site resided in Gatineau of Canada. To view and chat online singles at Gatineau, please click on each profile below and send them a message. If you have not signed up yet then please click on Sign up button above.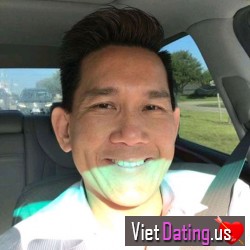 Username:

Gender:

Man

Age:

50

Location:

Gatineau, Quebec, Canada

Looking for:

you are ugly if you don't have a beautiful heart no matter how beautiful you are
Username:

Gender:

Woman

Location:

Gatineau, Canada

Looking for:

Toi la Tran ,toi 49 tuoi ,co 2 con ,gai 19 ,trai 12,co the dien ta toi la mot nguoi fu nu gian di ,khong cau ky ,nhung thich giu sach se .Toi la mot nguoi thanh that ,cham lam ,chung thuy ,va co dau oc cau tien ,thich hoc hoi ,Khi toi lam viec gi ,toi muon hoan thanh mot cach tot dep nhat co the .
Tu khi toi con be ,toi da ao uoc ,khi toi truong thanh toi se lay duoc mot nguoi yeu toi that su ,biet lo lang va chia se moi viec cung nhau ,yeu thuong va cham soc cho nhau den cuoi cuoc doi ,nhung toi da khong duoc may man dat duoc uoc mo do . Moi ngay bay gio khi toi nhin thay nhung cap vo chong ho rat gia ,ho day nhau tren chiec xe lan ,toi thay cam dong lam Toi rat nguong mo tinh yeu cua ho .Va toi rat ao uoc toi co duoc tinh yeu giong nhu ho Toi da song doc than cung da lau , khong tim lam van de tim ban online ,nhung co mot so khqch hang cua toi gap chong va ban trai cua ho online .va ho cung duoc hanh fuc .nen toi muon cho minh mot co hoi thu o day .Neu ong troi cho toi co duyen lay chong mot lan nua ,toi mong rang anh ay la mot nguoi co dao duc ,yeu thuong toi that long ,chap nhan con cai cua toi va yeu thuong con cua toi cung nhu con cua anh ay ,va toi cung se lam nhu vay neu anh ay co con .